Lyrics – G. P. Rajaratnam
Music / Vocal – Mysore Ananthaswamy
Famous Krishna Song – Thoogire Rangana Thoogire Krishnana – Kannada Bhavageethe
Madikeri mel manju / ಮಡಿಕೇರಿ ಮೇಲ್ ಮಂಜು ! – ಕನ್ನಡ ಭಾವಗೀತೆಗಲು
MADHYAN AARTI – SHIRDI SAI BABA
Sri Mahalaxmi Ashtottara Shatanamavali: 108 names of Goddess Lakshmi with the Powerful mantra – Lyrics in English
Madikeri Mel Manju
Boomin thabidh Mod idhange
Belli Baldidh road idhange
Safaagh aal thitilldhange
Madikeri mel manju ||
Madgidh alle madgidhange
Langar bididh adgidhange
Seethak sikki udgodhange
Alladaldhu Manju
Thaayi Mogin yethkondange
Ondhakondhu athkondange
Madkerina yedegethkondu
Jogadthithu  Manju  ||1||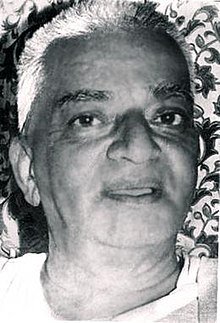 Malgagh solle pardhe katti
Odhiyak ogadidh dhubatte kotti
Pakdadh gandhyagh dhoopa hakdhang
Madikeri mel manju
Manjin Muskin kavalnalli
Onagidh udhdhane ullnalli
Olage yeno sardhodhange
Algadthithu manju
Nadiyo dhodhod devalnange
Pattadh suthin kavalnange
Allallene angangene
Gusthakthithu manju ||2||
Suryan karyak bandh ninthoru
Kodagin yella povavnavru
Thelne Belne ottenaki
Bandangithu manju
Chimthanidru yelbisilin kempu
Manjin banna kange thampu
kodagin lasmeer poovamnorge
Aalin soundri manju
Agale barli rathri barli
Bisilu neralu yene irali
kanmareyagakh thaav koodaldhu
Madkerige manju
Thaila neerin meghidhange
Poovamma nan thangidhange
Bittu Bidhangh idkontithu
Makerige manju ||3||
Boomin thabidh Mod idhange
Belli Baldidh road idhange
Safaagh aal thitilldhange
Madikeri mel manju ||
Madikeri Mel Manju – By G P Rajarathnam
Madikeri Mel Manju is a famous Kannada bhaavageethe song. The lyrics of this beautiful song have been written by G P Rajaratnam. Music / vocals by Singer Mysore Anantaswamy. See the beauty of Madikeri. At sunrise, the sun is completely covered with snow and many times we get to see the same beauty almost the whole day. This beauty of nature makes us forget all the pains of our life.
Famous Krishna Song – Thoogire Rangana Thoogire Krishnana – Kannada Bhavageethe
Madikeri mel manju / ಮಡಿಕೇರಿ ಮೇಲ್ ಮಂಜು ! – ಕನ್ನಡ ಭಾವಗೀತೆಗಲು
MADHYAN AARTI – SHIRDI SAI BABA 
Sri Mahalaxmi Ashtottara Shatanamavali: 108 names of Goddess Lakshmi with the Powerful mantra – Lyrics in English
Note:
If you find any kind of mistakes in the above lyrics, Please feel free to mention them in the comments section or you can contact us. We'll correct them as early as possible!
Also, Please submit a request for your favorite song lyrics, if you were unable to find one.